Welcome to Academy of Preschool Learning
The Academy of Preschool Learning is also known as the "Apple School," because "APL" is the phonetic for apple and it is shorter and easier to say. The apple is part of our registered logo. APL opened its doors in the fall of 1981 in South Milwaukee and has grown to include Greendale, Franklin, and Wisconsin. Our goal was and still is to develop the total child, academically, socially, emotionally, and physically, through a variety of exciting activities.
A Brief History
The Academy of Preschool Learning started with three women who had degrees in elementary education and had a vision for helping young children become better students. The founders are mothers; Joan Nehring, mother of six children; Nadeen Balsis, mother of three children and Lois Schreiter, mother of four children. The three mothers had great practical experience working with their young families. All three of the founders taught in the public schools and saw a need for early learning intervention with methods and materials that would enhance the learning process.
It is now understood that a child's brain develops the most between the ages of one and five. This is the time that we decided we needed to take advantage of at APL. Think of preschool education as the foundation of a building. With a strong foundation, learning will progress. It is the basis on which to grow. Three years of age is the optimum age to develop these learning skills.
After one summer of writing and developing a unique program to stimulate the learning process, we decided to use Montessori equipment, because it incorporated the use of the five senses. This was the direction that APL was headed. Our reading program uses our own style of teaching phonics and early reading readiness. Our math program uses hands on concrete equipment to help children understand the abstract concepts.
Last year we celebrated thirty three years of teaching preschoolers! Who would have thought? It has been a joy to teach all of our students. We wish them all Happiness and Success in Life.
Objectives for the Academy of Preschool Learning
The most important thing to remember when working with the preschool child is that they have an absorbent mind. They soak up what interests them and what they experience like a sponge. Their minds are absorbing but they are not always able to tell what they are learning. They need time to develop. They may be able to count to 10 or 20 when playing with trucks, but not when requested to do so, because they need concrete hands on materials for learning.
We as teachers, show them how to use the equipment and allow them time to play with it. We encourage them to respect themselves and others and to develop a sense of who they are and a feeling of pride in their abilities.
The mission of APL is to develop in the children a real love of learning. This can only develop as they become more capable in every aspect of their life. We want to develop capable children who know they can sing, play, learn, make choices, think, and laugh in a safe environment at "Apple School".
Preschoolers learn best by doing and having fun. They will be working with the equipment teaching themselves many of the concepts that we present. We will be working with them individually, checking where they are in the learning process and offering them the next step.
We invite the parents to come in and join us in the classroom whenever they are available. The children will thrive if we can be a team and share the joy of this exciting time in their life.
Personal Message to Parents
Dear Parents,
The decision to enroll your child in a preschool is a very personal and complex one.
Sometimes children are ready for a world beyond the home long before they are eligible for the public school. They want to learn. You find minds so active and so eager to leap ahead that a classroom environment is needed to maximize their learning potential.
The Academy of Preschool Learning (APL) has a program to meet the needs of the total child, physical and educational. Young children need an environment that is warm and secure where they can learn about themselves and the world around them. Since children progress best when they are in a positive setting, we avoid impulsive and aggressive behavior through structure and consistent handling. Occasionally, when a child cannot listen or play within limits, it may be necessary that he/she be removed from the group for a short time.
We love having visitors! Please call soon for an appointment to visit one of our schools. APL (apple) School offers your children a secure environment with degreed child educators who help your child build confidence through successful learning experiences.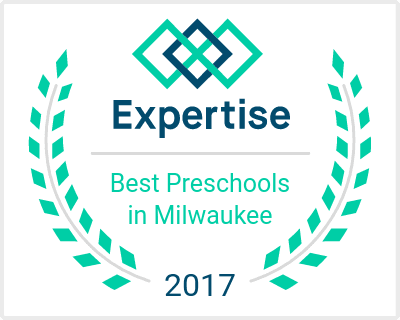 Visit Us Today
We understand the need to nurture and grow the tender minds of preschoolers. If you wish your child to have a holistic growth, we are the best place for them to start their educational life at. To know more about our school policies and tuition schedule, get in touch today.